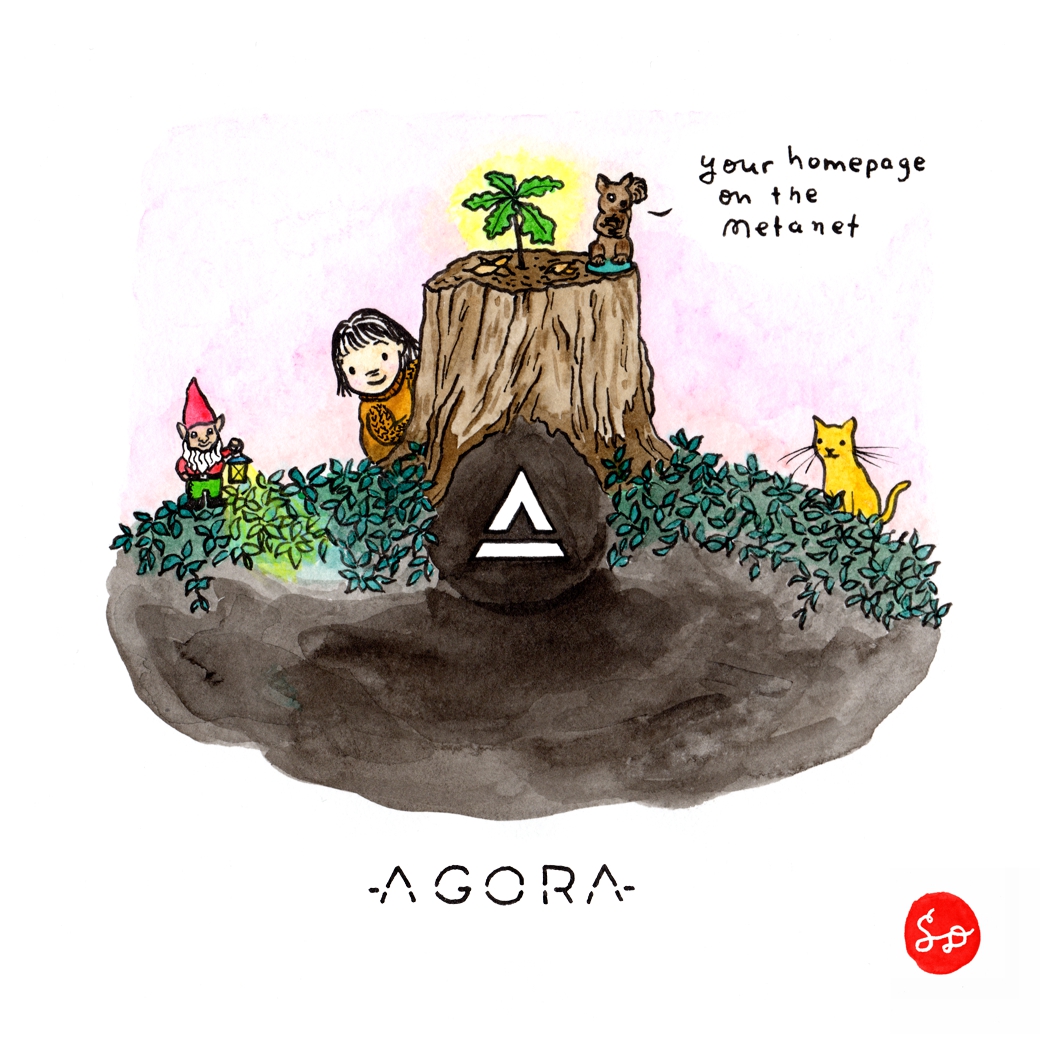 If there was a perfect starting point to recommend for newbies to the Metanet rabbit hole, Agora.icu would be it.
(This doodle has been at very top of the belated doodle list. I tried to come up with several concepts inspired by everything linked together by Agora.icu, none of which halfway turned out until today's shower thought. Some doodles take longer than others to get to their boiling point.)
p.s. There is a Mercato (Market) page on the site if you're the type of person who likes to get your Christmas shopping done early … t-shirts, sweatshirts, leggings, mugs, tote bags, art prints designed by a variety of artists.